Men Under Attack
July 23, 2017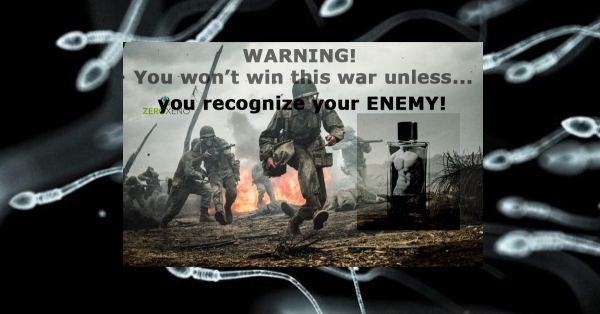 The males of the world are facing an attack like never before. The war on masculinity is a silent war but is as devastating as a full on frontal attack.
Less of the Little Guys
Less Guy Stuff
Phthalates are a gender bending chemical and should be avoided by pregnant women. This however doesn't let fathers off the hook. Men need to wisely and responsibly choose products they use on their bodies everyday as well. Studies now point to the fact that a high concentration of phthalates in men may lead to delayed pregnancy in their female partners (due to the estrogen activity of this chemical hormone disruptor).
Less Muscles Too!
More Answers
At Zero Xeno we provide you with a full arsenal of personal care products that are free of chemicals that mimic estrogen. We love to educate and here to help you understand how simple and easy it is to avoid xenoestrogens in your every day life. Check out our 'Learning Center' and start your xenoestrogen-free journey.